1.Target your customers with the right product
As a brand, you want to convey your messaging to your target customers.
Well, this may sound a bit tricky but it's actually not. In order to target your customers with the right product or service, you need to follow the below guidelines.
Identify your target customers: You need to have a good idea about your target market to build a profile of potential customers. Analyze what they want and how you can lure them. Always aim to offer something unique or better value for money than your competitors.
Identify customer pain points: The next step is to identify your customer pain points. It is very important to know or how your products or services are going to help them or solve their issues. Knowing the pain points help you to improve the loopholes and communicate with them in their preferred way.
Determine the right channel & messaging: The final step is to connect with your customers through the right channel and message. Guiding customers over their preferred channels of communication channels: voice, video, email, chat, and SMS to bridge the gap between customers.
2. Personalize your messaging
Personalization is one of the biggest marketing trends. Infosys research backs up this desire for better personalization, revealing that 31% of surveyed consumers say they wish their shopping experience was far more personalized than it currently is.
Post sales, the other customer profiles that can be targeted are who can provide repeat sales, those who can share positive reviews and individuals who can spread your message via social media.
Here are a few questions for you to consider for paving way for prospects:
What factors influence buyers' purchase decisions?
Is your product or service satisfying the right need?
What's stopping them from using your product to fulfill their needs? Are these barriers real or perceived?
Understanding the answers to the above questions is essential for optimizing messaging. Learning where customers are coming from, which sources provide the highest rate of conversion and where you are losing customers will help you to make adjustments to your marketing that will improve your company's graph.
Start Converting Your Website Visitors Into Customers Today!
Get Started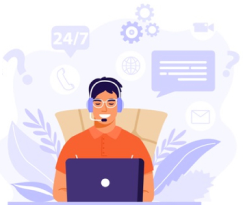 3. Be where your customers are
The companies that follow a strong omnichannel strategy retains an average of 89% of customers compared with 33% for those with weak omnichannel strategies.
Omni channel strategy digs into understand your customer lifecycle and engage with them across their buying journey across all touchpoints.
Your customers may reach out to you across various channels such as website, social media, messaging apps, mobile, call center, online forums, physical stores, etc.

A core part of how to win customers include:
Identifying the channels where your customers are present.
Creating an engagement started those touch points
Delivering a consistent engagement throughout the customer journey
Oasis's Instagram account is an epic example of social engagement point of view. It created a gallery of user-generated Instagram content, essentially encouraging customers to model the clothes they have bought.
4. Deliver personalized experience with live engagement
As a business, you must always make effort to make customers like you.
And for that to happen, you need to know how to gain customer trust and confidence? By helping your customers.
And how can you do it? One of the better ways is with the help of live engagement tools.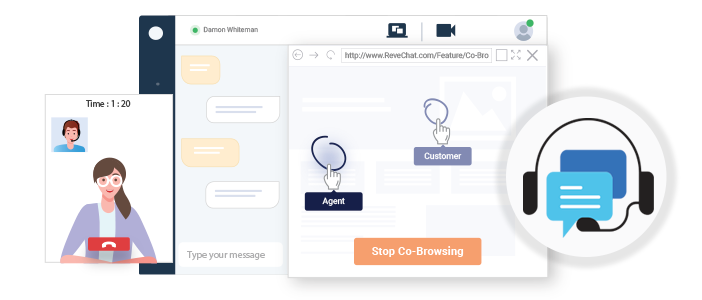 You can guide your customers in their buying journey by personalizing the communication using live customer engagement . With the help of the tools, you can improve customer satisfaction with instant personalized service.
Co-browsing solution helps during complex transactions such form fill up, product demos, customer on-boarding. With just one click, agents can view the customer's screen and guide them to complete the necessary action or complex queries.
With engagement tools such as video chat and voice chat, businesses can have personalized interactions with customers and offer a tailored solution. Such personalized conversations build trust with clients and are one of the strategies to win customers
Start Converting Your Website Visitors Into Customers Today!
Get Started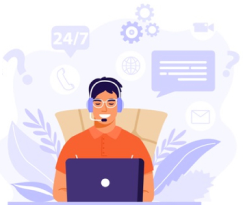 5. Help them/engage with them during their entire buying journey
"In business, it's about customers. It's about relationships."
For any brand to be successful, it must deliver a compelling experience at every touchpoint with the customer. This is one thing we all know and agree. Engaging and guiding customers during their buying journey are the foundation by which any brand can become successful.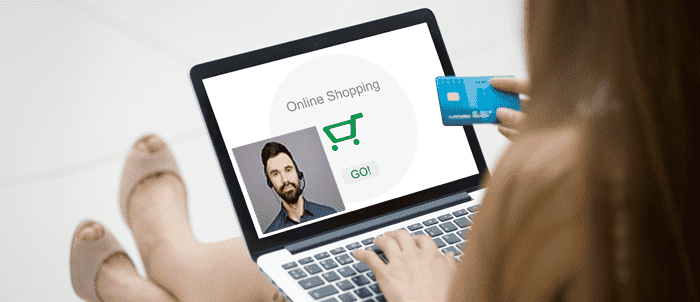 It is very important to deliver a great experience when a customer first hears about your brand, as these customers will turn to be your brand advocates. It means that at every stage of the customer journey needs to be seamlessly integrated, from the consumer perspective, into an ongoing relationship.